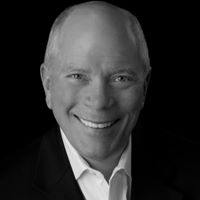 Knoxville has always been my home. No matter where I have traveled in the world I have never found an area that can match the beauty, quality of life, and business opportunities of East Tennessee
While still a student at UT, I did commercial location work for a national company. I learned quickly that I did not like working with a distant organization. Shortly after graduation, I started representing a Knoxville family who wanted to own the real estate for its expanding business operations. Several generations of the family had already worked in the business and the family wanted to create long term assets by using the business operations to pay for the real estate. Their challenge to me was to recommend only the best "future" location for each store. This responsibility to insure future value for future generations provided the basis for my long term view of real estate.
My residential activity developed as a by-product of the location of these neighborhood businesses. In general, once their home is established, people do not want their life disrupted. Because this new commercial business was usually the first harbinger of change, the neighbors wanted to discuss how this change would impact their quality of life and the value of their homes.
What has evolved over the last several years is my goal to develop family-friendly neighborhoods. My real estate activity is not building structures but it is about creating neighborhoods that provide a sense of place for everyone who lives there. To do this, the first requirement is to purchase the best land in a competitive market. Second, I work closely with specific builders to design a neighborhood that is desirable and marketable. Third, I stay involved for the life of the project to demonstrate my confidence in the original design and my commitment that the end result will be what was promised to the surrounding community.
When these neighborhoods are designed to incorporate commercial conveniences, either within the development or nearby, the overall quality of life of each resident is improved. I have been involved in the real estate business for over thirty years as an investor, advisor, agent, and broker. This range of experience has enabled me to recognize the need to create residential and commercial projects that will benefit the community for at least three generations. I only work with clients and partners that have this long term view and it is my job to provide the information that they can trust for their essential real estate decisions.
To provide this information, I specialize in understanding how growth is going to occur within a fifty mile radius of Knoxville , Tennessee . I have a strong understanding of events that enable and encourage the change of land uses. This includes road plans from the Tennessee Department of Transportation and county engineering, utility improvements, and locations of new schools.
I use this information to help families who want to sell their land realize the maximum value of their property, and to help neighborhood oriented commercial businesses select the specific piece of ground to expand their business.